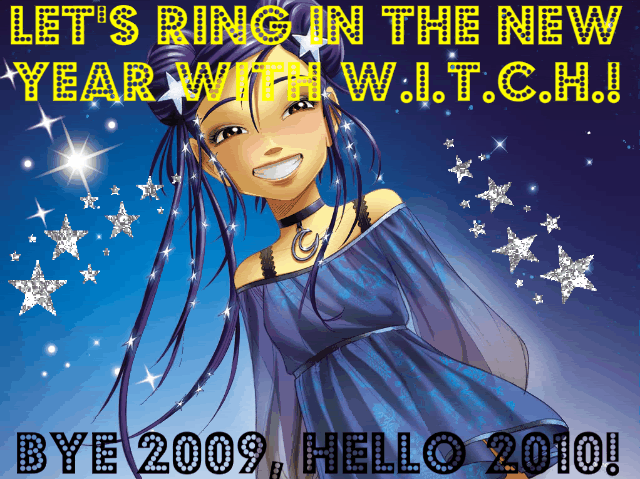 Well, 2009 is ending...and 2010 is slowly taking over. It's sad, saying goodbye to another year. But saying goodbye to another year doesn't always have to be sad...it could bring you health, happiness and luck too! I have the feeling 2010 will bring nothing but good things to all of the world! Some countries may have already celebrated the New Year to those who have!!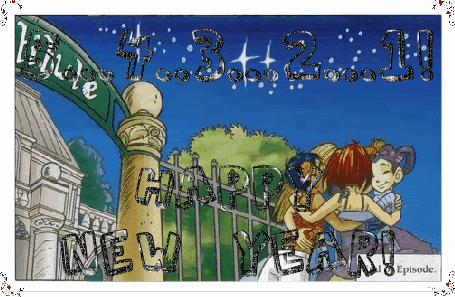 My tradition is to watch the ball drop on tv and drink apple cider with my brother. I'd love to hear some comments from you W.I.T.C.H. fans about your traditions. And of course I have my resolutions as well. And one is for WITCH to have a Season 3, of course. XD


Anyways, I am so thankful to have those of you who come to my blog and leave sweet comments, to those who are fans of this blog, or to anyone who has only stopped by!! I am glad I got to share another great year with all of you. This blog was created in the summer of '08, and once 2010 is here, then begins the 3rd year of this blog being here on the web!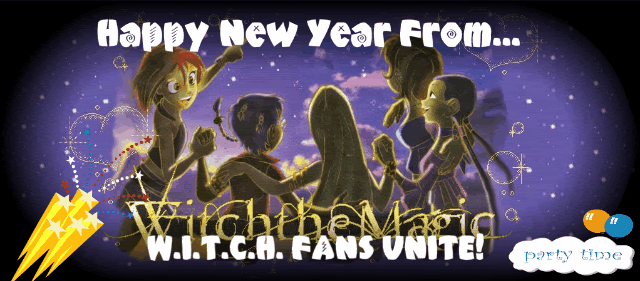 And with that said, all of you...have a HAPPY NEW YEAR!!!

DCQ